Kris Boban
Executive Director
Kris Boban is the Executive Director of Oakdale Heights Assisted Living. Kris sets high standards to ensure that each resident receives compassionate care. She leads the staff by ensuring every department receives proper training and adheres to all state regulations.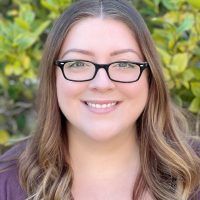 Kealey Schafer
Community Relations Director
Kealey Schafer is the Community Relations Director for Oakdale Heights, and she is ready to ensure the move in process into Assisted Living is as easy as possible. She knows that it can be a difficult decision for a resident and their families and wants to be able to assist in the transition with empathy and compassion. Kealey has deep Redding roots and when she is not at Oakdale, you may find her out at Whiskeytown, shopping or baking or hanging out with her family and friends.